JVT
JVT nestles on the northern side of Dubai, towards the coastal areas such as Dubai Marina and JBR. The area is strategically developed between Mohammed Bin Zayed Road (E311) and Al Khail Road (E44), two of the major highways in the UAE, allowing an easier commute to other central locations of the emirate.
Jumeirah Village Triangle is another master project of Nakheel Properties after the successful establishment of Jumeirah Village Circle. It features a village-like infrastructure with several plantations along the streets to promote a healthy environment. The residential part of the community is divided into nine districts, featuring more than 13,000 residential options, including villas, townhouses and apartments.
Strengthening the reputation of Dubai's real estate market with its glitzy residential buildings and villas that reflect the modern architecture, this residential development is complemented with premium lifestyle amenities. It offers a comfortable and secure lifestyle for residents. Jumeirah Village Triangle also features a community centre that includes many retail outlets, supermarkets, eateries and entertainment zones where residents can enjoy a thrilling day without having to drive farther away from their homes. Therefore, it is regarded as one of the most family-centric areas in Dubai.
It is a pet-friendly neighbourhood

A variety of outdoor recreational activities

A gated area offering a safe and peaceful environment

Situated towards the northern side near Dubai Marina

One of the freehold areas in Dubai with options for renters too

Home to reputed schools, supermarkets, malls, gyms and salons

Over 9 community parks, 5 tennis courts and a few basketball courts

Home to over 13,000 residential properties with a myriad of amenities

Next to popular areas; Production City, JVC, Springs and Jumeirah Park

Direct access to Al Khail Road (E44) and Sheikh Mohammed Bin Zayed Road (E311)

Although predominantly sought-out for villas and townhouses, it offers apartment as well
Jumeirah Village Triangle is a sustainable green development offering a serene atmosphere. This peaceful suburban community is considered as one of the top family-friendly neighbourhoods in Dubai. In terms of area, the villas and townhouses are designed to be spacious. You can find a range of configurations in houses, all of which come with large plot sizes. Also, there are open garden spaces in the front and back of the villas and townhouses. Also, JVT is one of the communities in Dubai with district cooling facility.
The geometrical pattern of the neighbourhood aligns the properties in a perfect triangle. Divided into nine 'numbered' districts, the residential units vary in configurations and prices. Although the community is predominantly sought out for villas and townhouses, it is home to apartment complexes as well.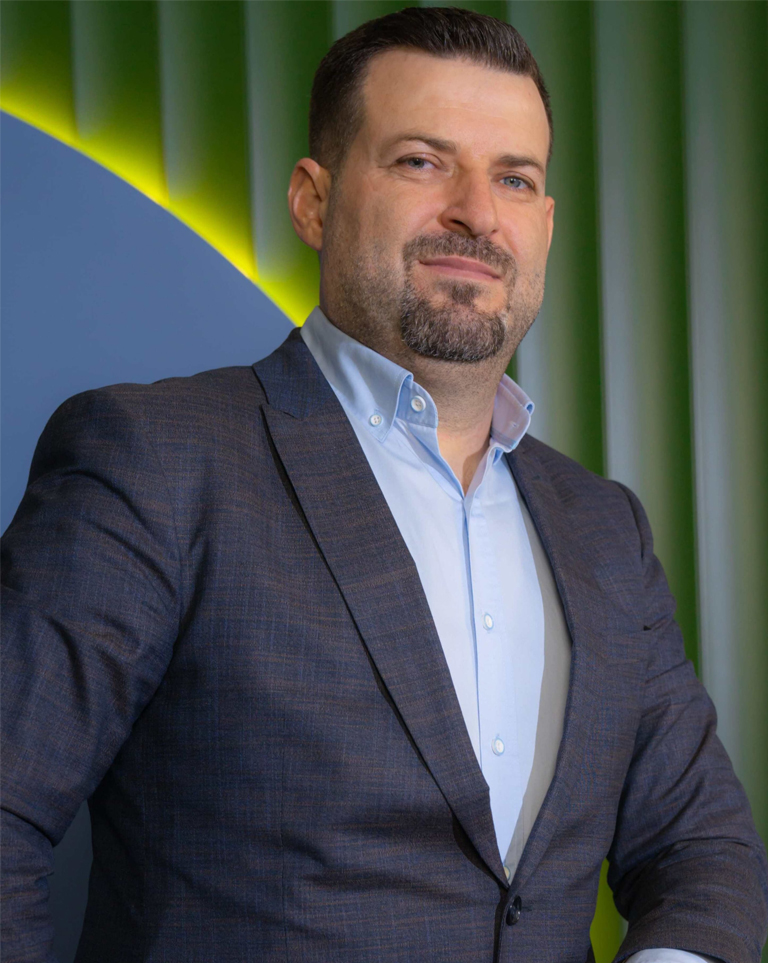 Mustafa Gunes
Chief Executive Officer
Russian, Turkish, English
m.gunes@expertproperty.com